There are some key things you can do now to help your middle schooler succeed and get ready for higher education.
Higher education is any education beyond high school. This includes trade schools and community colleges, as well as public and private colleges and universities.
Tips for Success
Discuss the variety of career and pathway options, in terms of types of schools and degrees.
Encourage your child to work hard for good grades and take challenging courses.
Help your child to create a study schedule and study space either at school or at home, and to explore requirements at any schools they are considering for higher education.
When it's time to choose high school courses, encourage your child to explore advanced placement and early college courses that may allow them to earn college credit while in high school and reduce the overall costs of higher education.
Claim Your Future
Play Claim Your Future with your student — a game that encourages students to explore education after high school, future careers, and money management.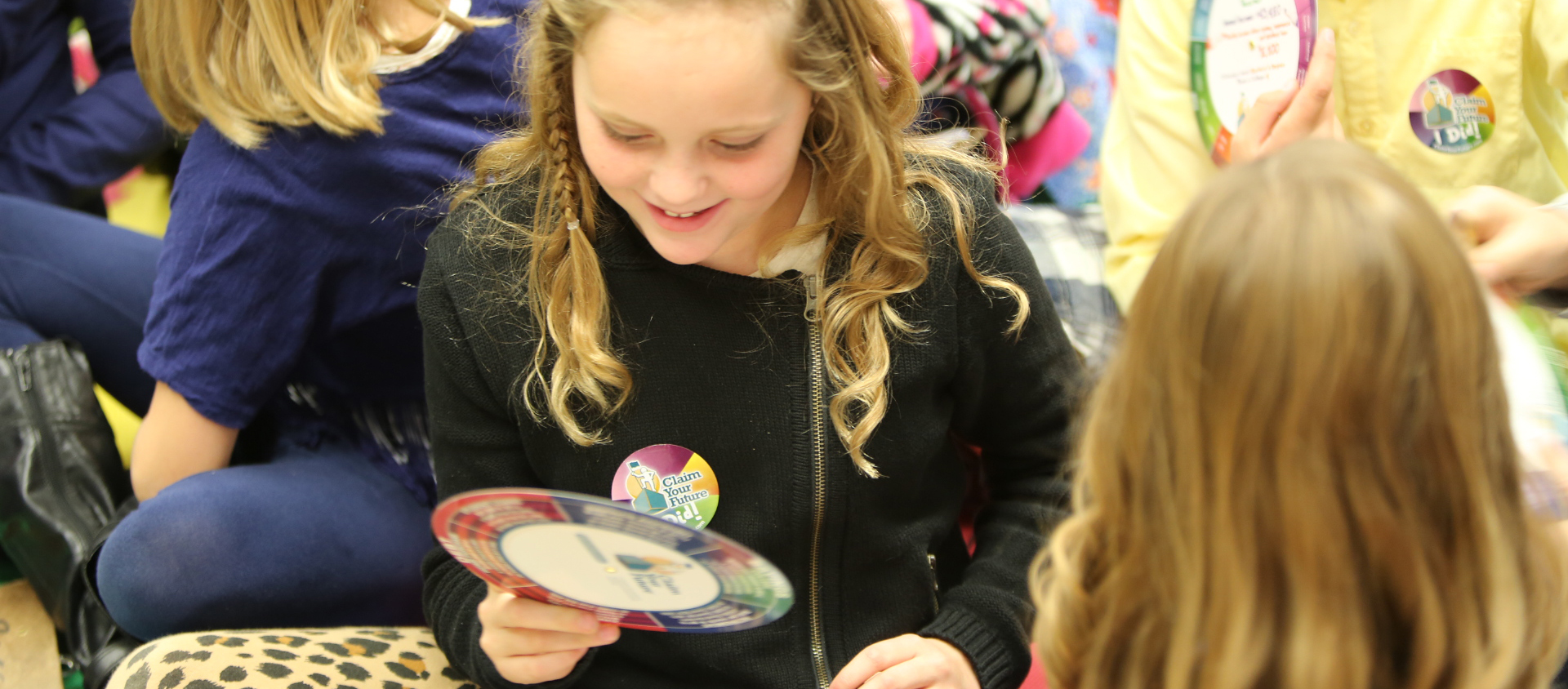 Invest in Your Middle Schooler's Future
For most families, financial aid doesn't cover the full cost of education. Having savings available can make a big difference and has little or no impact on financial aid eligibility.
Saving for higher education may help reduce the need to borrow. Students and families who have college savings are in a better position when it comes to paying for college. Remember, every dollar available from savings is a dollar that doesn't have to be borrowed and repaid later with interest!
Talk to your child about how your family will pay for higher education. Use this online calculator to estimate how much you can save. Consider saving for your child's higher education with Maine's section 529 plan, NextGen 529.
Help your child succeed by opening a NextGen 529 account.
Once you have a NextGen 529 account add money when you can — even just $5 a month can really help.
Encourage family and friends to give the gift of education by making contributions to your child's NextGen 529 account.
NextGen 529 is a Section 529 plan administered by the Finance Authority of Maine (FAME). You may obtain the NextGen 529 Program Description by requesting a copy from your financial professional, visiting NextGenforME.com or calling the program manager at 1-833-336-4529. The Program Description should be read carefully before investing.
The Program Description contains more complete information, including investment objectives, charges, expenses and risks of investing in NextGen 529, which you should carefully consider before investing. If you are not a Maine resident, you also should consider whether your or your designated beneficiary's home state offers any state tax or other state benefits such as financial aid, scholarship funds, and protection from creditors that are only available for investments in such state's 529 plan.
NextGen 529 accounts are not bank deposits and are not insured by the Federal Deposit Insurance Corporation (FDIC). Returns on investments in NextGen 529 accounts are not guaranteed or insured by the State of Maine, FAME or any NextGen 529 service providers. NextGen 529 participants assume all investment risk of an investment in NextGen 529, including the potential loss of principal and liability for tax penalties that are assessable in connection with certain types of withdrawals of amounts invested in NextGen 529.
Vestwell State Savings, LLC is the program manager, The Bank of New York Mellon is the program custodian, BlackRock Advisors, LLC is the program investment manager, and BlackRock Investments, LLC, Member FINRA, is the program distributor and underwriter.