Invest in your child's financial future:
Build Money Skills for Life
The following resources support elementary students on a path toward lifelong financial wellness.
Invest in ME Reads
Invest in ME Reads is a family financial wellness program created by FAME in partnership with the Consumer Financial Protection Bureau (CFPB) to help parents and caregivers teach and discuss goals, saving, and financial skills. As part of Invest in ME Reads, FAME provides free books, educational resources, activities, and tips to all Maine public school students in grades two through five to share at home with their families.
For Kids
Second Grade

Free Books and Resources

Each year, all Maine second graders attending public school receive Those Shoes, a book that includes themes of saving, giving, and delayed gratification. A Parent Guide from the CFPB Money as You Grow Bookshelf program is included and offers conversation starters and activities.

Educational Activities and Tips

Financial Skills

Developing habits like planning, saving, and setting goals helps your child build financial wellness skills. By the end of elementary school, your child can:

Understand the concept of "time" and "future"
Plan ahead and save for what they want
Understand saving and spending, how money is earned, and the power of giving

Pro Tip: Every day, you are teaching your child about money by modeling behaviors, and your daily financial decisions teach financial skills. Make your next visit to the grocery store, bank, or gas station a lesson.

Free Lessons and Activities:

Saving for Education

Did you know that children who have a college savings account are more likely to go to college, regardless of the amount saved?* Start small and encourage your child to dream big! By the end of elementary school, your child can:

Understand that college costs money
Learn that skills are valuable tools
Identify places where they could go to college

Pro Tip: Teach your child about money and saving for the future by creating ways for them to earn and plan for spending and saving. An allowance for chores is a great way to get them started on a path to financial success.

Free Lessons and Activities:

Planning for Education

You play a powerful role in guiding your child toward a successful future. The earlier your child begins to explore education and careers, the more likely they will be to achieve their goals. By the end of elementary school, your child can:

Have conversations about goals and aspirations
Discuss various jobs and related duties
Understand that schools offer different programs

Pro Tip: Show your child that you value education. Getting to know their teacher (either in person or through email), attending school events, and making sure they arrive at school on time all demonstrate a commitment to lifelong learning.

Free Lessons and Activities:

*Assets and Education Initiative, Building Expectations, Delivering Results: Asset-Based Financial Aid and the Future of Higher Education, in William Elliott (Ed.), Biannual report on the assets and education field, (Lawrence, KS: Assets and Education Initiative, 2013).

Participate in the Invest in ME Reads Survey and Enter to Win a $100 Amazon Gift Card!

After you have explored the Invest in ME Reads resources, we invite you to take our brief survey so we can learn how this program has helped your family.

The survey is anonymous and subject to the Terms of Use for this website. No purchase necessary to enter or win. See Official Rules for details.
Third Grade

Free Books and Resources

Each year, all Maine third graders attending public school receive Money Monsters Learn to Save, a booklet which includes themes of saving, earning, and delayed gratification, and a set of Money Monsters stickers.

Educational Activities and Tips

Financial Skills

Developing habits like planning, saving, and setting goals helps your child build financial wellness skills. By the end of elementary school, your child can:

Understand the concept of "time" and "future"
Plan ahead and save for what they want
Understand saving and spending, how money is earned, and the power of giving

Pro Tip: Every day, you are teaching your child about money by modeling behaviors, and your daily financial decisions teach financial skills. Make your next visit to the grocery store, bank, or gas station a lesson.

Free Lessons and Activities:

Saving for Education

Did you know that children who have a college savings account are more likely to go to college, regardless of the amount saved?* Start small and encourage your child to dream big! By the end of elementary school, your child can:

Understand that college costs money
Learn that skills are valuable tools
Identify places where they could go to college

Pro Tip: Teach your child about money and saving for the future by creating ways for them to earn and plan for spending and saving. An allowance for chores is a great way to get them started on a path to financial success.

Free Lessons and Activities:

Planning for Education

You play a powerful role in guiding your child toward a successful future. The earlier your child begins to explore education and careers, the more likely they will be to achieve their goals. By the end of elementary school, your child can:

Have conversations about goals and aspirations
Discuss various jobs and related duties
Understand that schools offer different programs

Pro Tip: Show your child that you value education. Getting to know their teacher (either in person or through email), attending school events, and making sure they arrive at school on time all demonstrate a commitment to lifelong learning.

Free Lessons and Activities:

*Assets and Education Initiative, Building Expectations, Delivering Results: Asset-Based Financial Aid and the Future of Higher Education, in William Elliott (Ed.), Biannual report on the assets and education field, (Lawrence, KS: Assets and Education Initiative, 2013).

Participate in the Invest in ME Reads Survey and Enter to Win a $100 Amazon Gift Card!

After you have explored the Invest in ME Reads resources, we invite you to take our brief survey so we can learn how this program has helped your family.

The survey is anonymous and subject to the Terms of Use for this website. No purchase necessary to enter or win. See Official Rules for details.
Fourth Grade

Free Books and Resources

Each year, all Maine fourth graders attending public school receive Money Monsters Start Their Own Business, which introduces students to goal setting, budgeting, and the challenges of entrepreneurship.

Educational Activities and Tips

Financial Skills

Developing habits like planning, saving, and setting goals helps your child build financial wellness skills. By the end of elementary school, your child can:

Understand that purchasing decisions have costs and benefits unique to each individual
Make financial decisions that align with their goals and values
Feel confident spending and saving, knowing various methods for both

Pro Tip: Ask your child to set a goal for something he or she would like to purchase, talk about the steps it would take to get it, check the progress, and monitor whether that goal is still important.

Free Lessons and Activities:

Saving for Education

Did you know that children who have a college savings account are more likely to go to college, regardless of the amount saved?* Start small and encourage your child to dream big! By the end of elementary school, your child can:

Understand that college costs vary widely, depending on the college and program
Discuss degrees or training programs that align with their interests
Understand how even a small amount saved adds up over time

Pro Tip: Bring your child with you to your local bank or credit union and open a savings account. Consider a "matching plan" for your child's savings: you put in 25 cents for every dollar your child saves.

Free Lessons and Activities:

Planning for Education

You play a powerful role in guiding your child toward a successful future. The earlier your child begins to explore education and careers, the more likely they will be to achieve their goals. By the end of elementary school, your child can:

Understand that people have different job choices and incomes, depending on their knowledge, skills, education, and experience
Discuss jobs/careers that align with their interests
Understand basic college-related terms

Pro Tip: If you are attending college yourself, or know someone who is, visit the campus and talk with your child about college. Help them make a list of nearby colleges.

Free Lessons and Activities:

*Assets and Education Initiative, Building Expectations, Delivering Results: Asset-Based Financial Aid and the Future of Higher Education, in William Elliott (Ed.), Biannual report on the assets and education field, (Lawrence, KS: Assets and Education Initiative, 2013).

Participate in the Invest in ME Reads Survey and Enter to Win a $100 Amazon Gift Card!

After you have explored the Invest in ME Reads resources, we invite you to take our brief survey so we can learn how this program has helped your family.

The survey is anonymous and subject to the Terms of Use for this website. No purchase necessary to enter or win. See Official Rules for details.
Fifth Grade

Free Books and Resources

Each year, as a gift from FAME, all Maine fifth graders attending public school receive World's Coolest Jobs, a book that encourages students to explore future careers. A Caregiver Guide helps to start a conversation with your child about their future and career possibilities. It also includes a fun career profile activity!

Educational Activities and Tips

Financial Skills

Developing habits like planning, saving, and setting goals helps your child build financial wellness skills. By the end of elementary school, your child can:

Understand that purchasing decisions have costs and benefits unique to each individual
Make financial decisions that align with their goals and values
Feel confident spending and saving, knowing various methods for both

Pro Tip: Ask your child to set a goal for something he or she would like to purchase, talk about the steps it would take to get it, check the progress, and monitor whether that goal is still important.

Free Lessons and Activities:

Saving for Education

Did you know that children who have a college savings account are more likely to go to college, regardless of the amount saved?* Start small and encourage your child to dream big! By the end of elementary school, your child can:

Understand that college costs vary widely, depending on the college and program
Discuss degrees or training programs that align with their interests
Understand how even a small amount saved adds up over time

Pro Tip: Bring your child with you to your local bank or credit union and open a savings account. Consider a "matching plan" for your child's savings: you put in 25 cents for every dollar your child saves.

Free Lessons and Activities:

Planning for Education

You play a powerful role in guiding your child toward a successful future. The earlier your child begins to explore education and careers, the more likely they will be to achieve their goals. By the end of elementary school, your child can:

Understand that people have different job choices and incomes, depending on their knowledge, skills, education, and experience
Discuss jobs/careers that align with their interests
Understand basic college-related terms

Pro Tip: If you are attending college yourself, or know someone who is, visit the campus and talk with your child about college. Help them make a list of nearby colleges.

Free Lessons and Activities:

*Assets and Education Initiative, Building Expectations, Delivering Results: Asset-Based Financial Aid and the Future of Higher Education, in William Elliott (Ed.), Biannual report on the assets and education field, (Lawrence, KS: Assets and Education Initiative, 2013).

Participate in the Invest in ME Reads Survey and Enter to Win a $100 Amazon Gift Card!

After you have explored the Invest in ME Reads resources, we invite you to take our brief survey so we can learn how this program has helped your family.

The survey is anonymous and subject to the Terms of Use for this website. No purchase necessary to enter or win. See Official Rules for details.
For Adults
Discover our extensive free financial wellness resources designed to support you on your journey toward financial freedom.
Participate in the Invest in ME Reads Survey and Enter to Win a $100 Amazon Gift Card!
After you have explored the Invest in ME Reads resources, we invite you to take our brief survey so we can learn how this program has helped your family.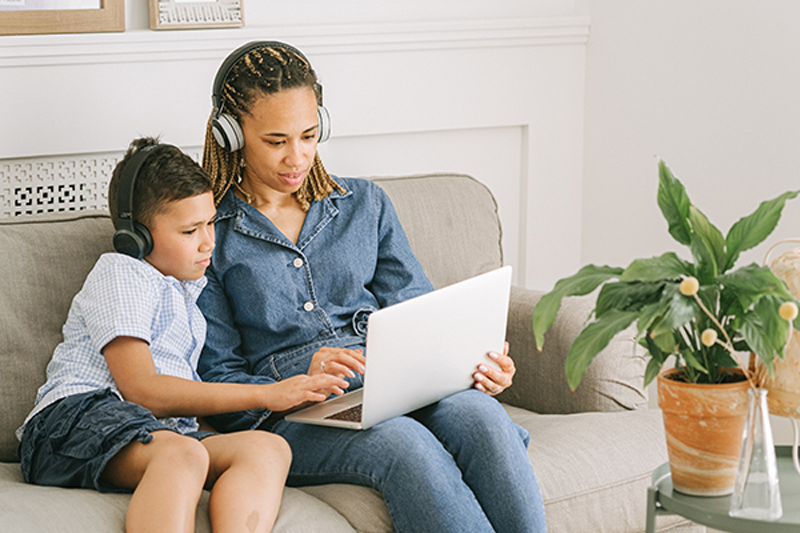 The survey is anonymous and subject to the Terms of Use for this website. No purchase necessary to enter or win. See Official Rules for details.