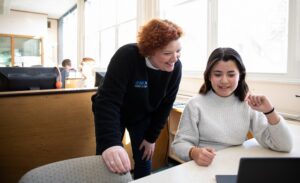 There is money available to help pay for school. Begin by filing the FAFSA.
Use FAME's online search to find Maine scholarships.
Learn more about managing your finances and improving your financial health.
FAME has resources to help you serve your students and their families.
There are things you can do at every stage to prepare for higher education.
FAME provides specific resources for New Mainers, Adult Students, Military Families and Veterans, and Employers.
Learn more about managing your finances and improving your financial health.
Resources for Educators to help serve students and families.
There are many ways to save for college. Learn more about options that may work for you.
A great way to help your child save for college. NextGen 529 is Maine's section 529 plan which many Maine families use to save for college.
It can be hard to find money in your budget for college savings. These tips will help you find ways to save money.
There's money available to help pay for college. Learn more about applying for financial aid and filing the FAFSA.
If you're a Maine student who earned (or will earn) a high school diploma or equivalent in 2020, 2021, 2022, or 2023, you can attend Maine community college tuition free, but you'll need to file the FAFSA. The same will be true for classes of 2024 & 2025.
Scholarships provide free money to pay for college. Start your search for Maine scholarships here.
Use FAME's Resources & Tools to help you afford higher education.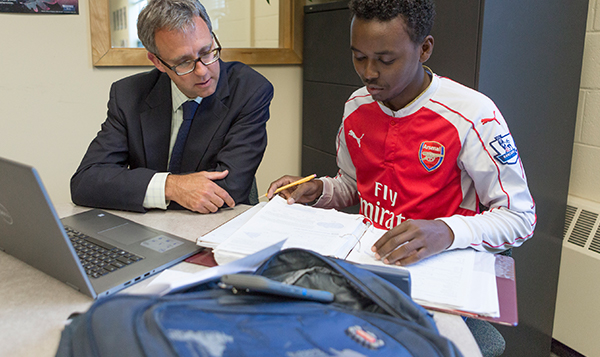 Powered by iGrad® and Enrich®, FAME offers free online financial education to support Maine people during high school, college, and beyond.
Our free toolkit can be used by anyone interested in launching a Financial Literacy social media campaign.
Improving employees' financial wellness helps improve productivity and satisfaction. Assistance available to help you create a win-win program.
An interactive program that encourages high school students to explore the return on investment of various career pathways and financial decision-making.
Setting goals, creating a budget, managing debt and credit, and MORE! All great steps to help you become financially capable.
FAME provides free financial wellness programs to help Maine people become more financially capable.
Free Webinars to learn more about preparing for and paying for higher education, including refinancing student loan debt.
Invest in your child's future and build money skills for life.
Play Claim Your Future – career & budget game or use iGrad Online Financial Education with your students, and more…
FAME has developed extensive resources for educators and professionals who support financial education in their school or community.
This roadmap has resources and support to guide the development of life-changing financial education for your employees.
Free flyers, videos, webinars, and more to share with your employees as employer-provided benefits.